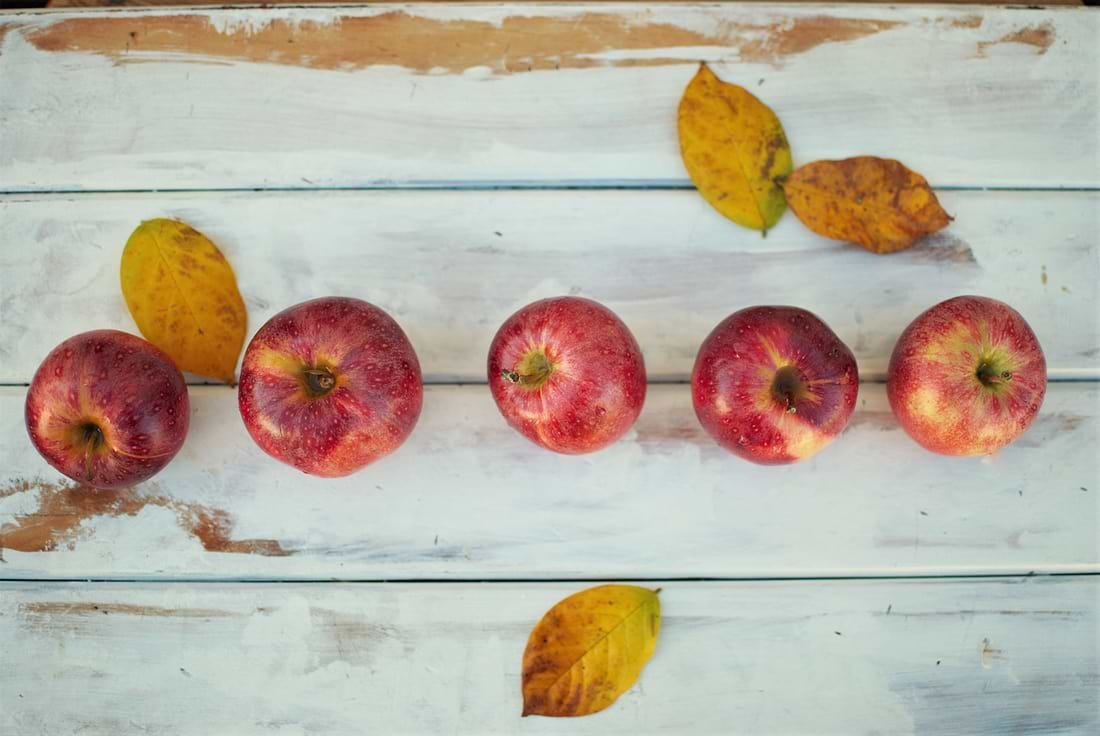 A Sweet Treat to Celebrate Fall: What to Wear While Baking
Anatomie Blog
19 Sep, 2020
Fall (and apple!) season are finally here – it's time to get excited and celebrate. One of our favorite times of the year, fall is packed full of fun activities and holidays galore, from Rosh Hashanah to Yom Kippur. And with so many holidays come traditional gatherings to celebrate with friends and family alike. After all, it's important to maintain a feeling of togetherness during these uncertain times, even if it's through unexpected methods, such as tuning in through technology or having a socially distanced dinner outdoors.
*Discover our Work From Home outfits!
If you're preparing for your fall celebration, specifically Rosh Hashanah or the Jewish New Year, we have the perfect sweet apple-based treat to bake to celebrate, created by master chef, Pamela Morgan. After all, one of the most popular Rosh Hashanah customs is the eating of apples, which are thought to have healing powers, and honey, which signifies the hope of a sweet new year ahead. Happy baking!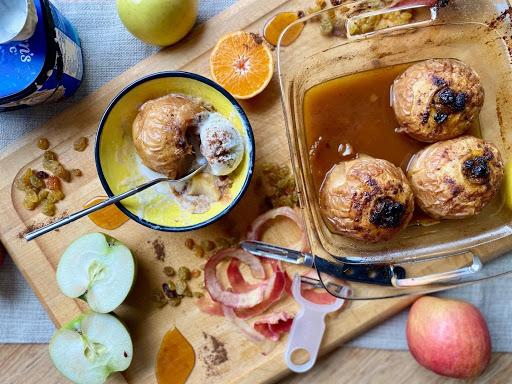 BAKED APPLES WITH MAPLE, ORANGE & CINNAMON
PREP TIME: 10 minutes
COOK TIME: 40 minutes
COURSE: Dessert
CUISINE: American
SERVINGS: 6 people
INGREDIENTS:
6 large McIntosh apples (cored completely through to create a ¾-inch wide cavity)
¾ tsp ground cinnamon
½ tsp ground nutmeg
¼ tsp ground allspice
1 ½ cups dark or golden raisins
1 cup fresh orange juice
½ cup maple syrup
2 tbsp honey
3 thin round slices of fresh ginger (peeled)
2 tbsp butter (optional, cut into small pieces)
INSTRUCTIONS:
Position a rack in the middle of the oven and preheat to 375°.
With a swivel-bladed vegetable peeler, remove a 1-inch-wide band of peel from around the top of each apple. Arrange the apples in a shallow baking dish just large enough to hold them comfortably.
Mix the spices together in a small bowl. Take half of the spices and place them in a mixing bowl with the raisins, setting the other half aside. Stir to combine. Divide the spiced raisins among the apple cavities, packing them in if necessary.
Pour the orange juice, maple syrup and honey over and around the apples. Place the ginger slices into the orange juice mixture. Sprinkle the rest of the spice mixture over and around the apples. Scatter the butter pieces, if you are using them, over all and cover with tinfoil.
Set the dish in the oven and bake for 10 minutes. Baste with the pan juices and bake another 10 minutes. Baste again and bake until the apples are puffed and tender, maybe even a little collapsed-looking, another 10-20 minutes, depending on the size of your apples. Take the foil off and bake for an additional 3 minutes.
Remove from the oven and let stand in the dish, basting occasionally, for 10 minutes. Transfer the apples to individual plates or shallow bowls. Spoon the sauce from the pan evenly over the apples. Serve warm!
Looking for the perfect pieces to stay comfy but look great while you cook and serve this amazing dish? Here are some of our favorite options!
The Allie Pant in Atomic Red
One of our all-time-favorite pieces, these ready-to-wear pull-on pants combine the no-fuss feeling of leggings but with a refined edge that's perfect for hosting.
The Hannah Top in Black under the Rivka Top in Black
This combination is subtle yet statement-making, perfect for slipping on with any pair of our travel pants for a comfortable and stylish wear.
Bold with a comfortable feel, these travel-ready pants are the perfect shade for fall and the perfect flattering fit for baking, hosting and everything in between.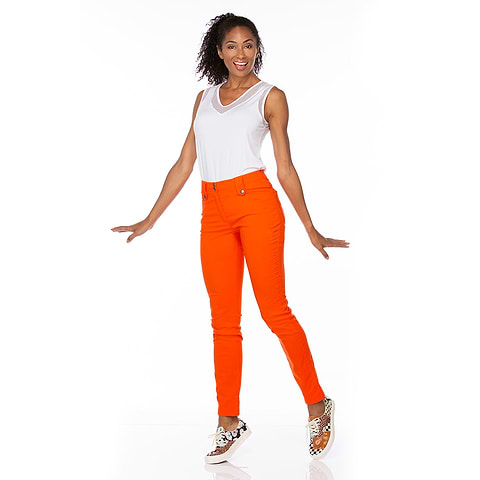 The Irma Top in Striped
Cozy yet chic, this three-quarter sleeve top is perfect for adding a dash of eye-catching pattern to any baking outfit.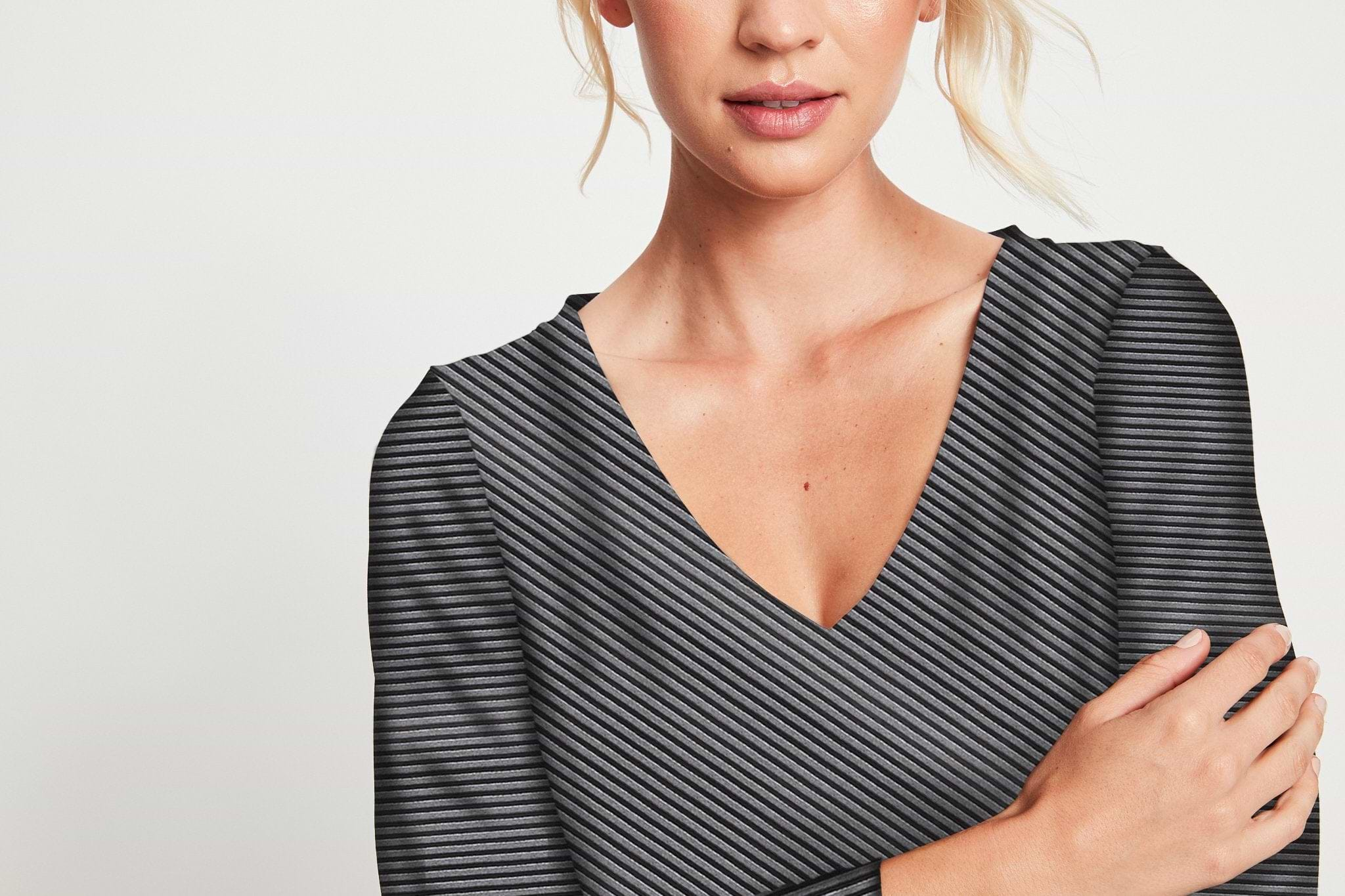 The Aida Leggings in Black
The perfect comfy pair of pants for any occasion, these stylish leggings will have you feeling amazing while looking great, too, as you bake away in the kitchen.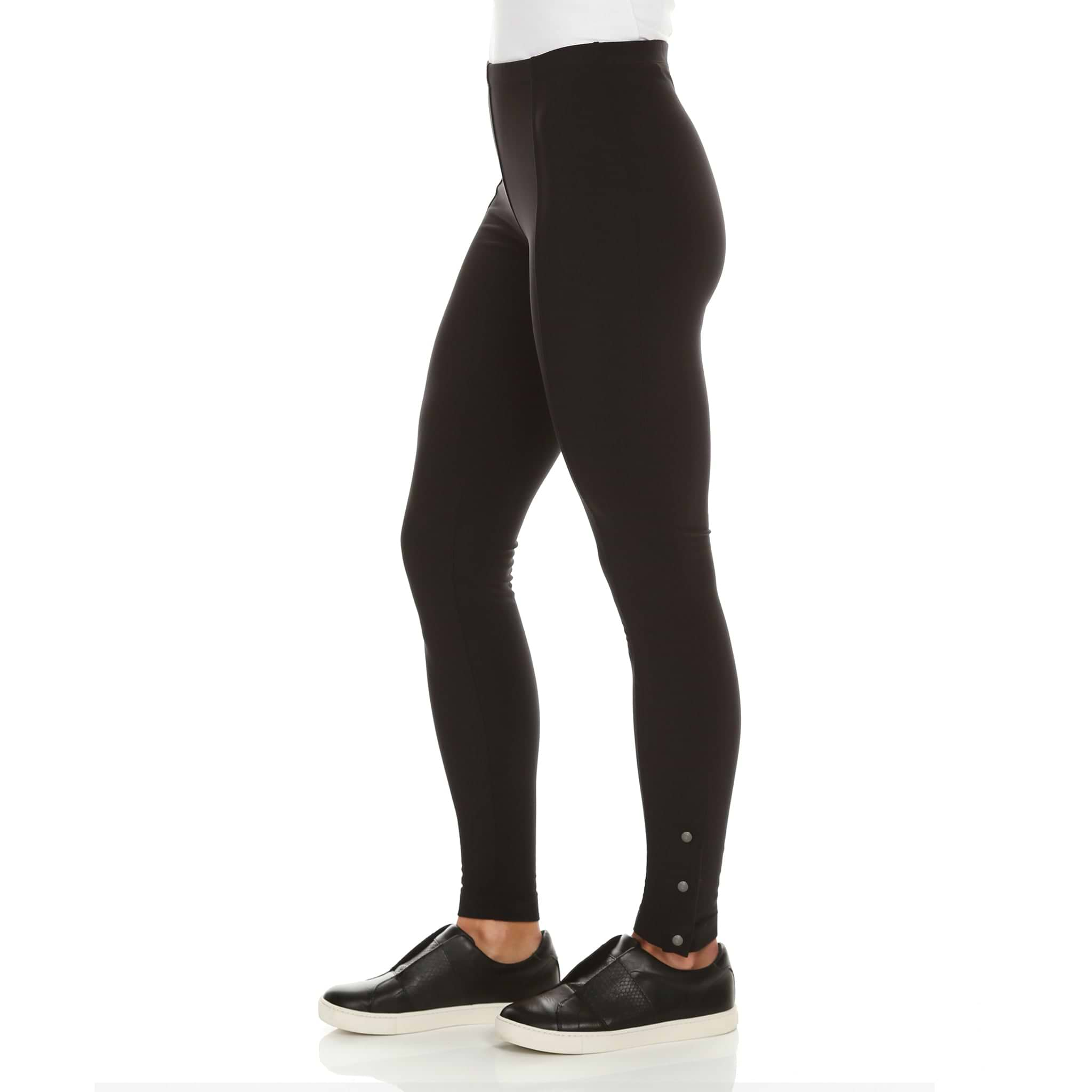 The Danica Top in Python
Meet patterned perfection in a wear-anywhere top. This stylish piece is comfy enough to bake in yet bold enough to wear anywhere.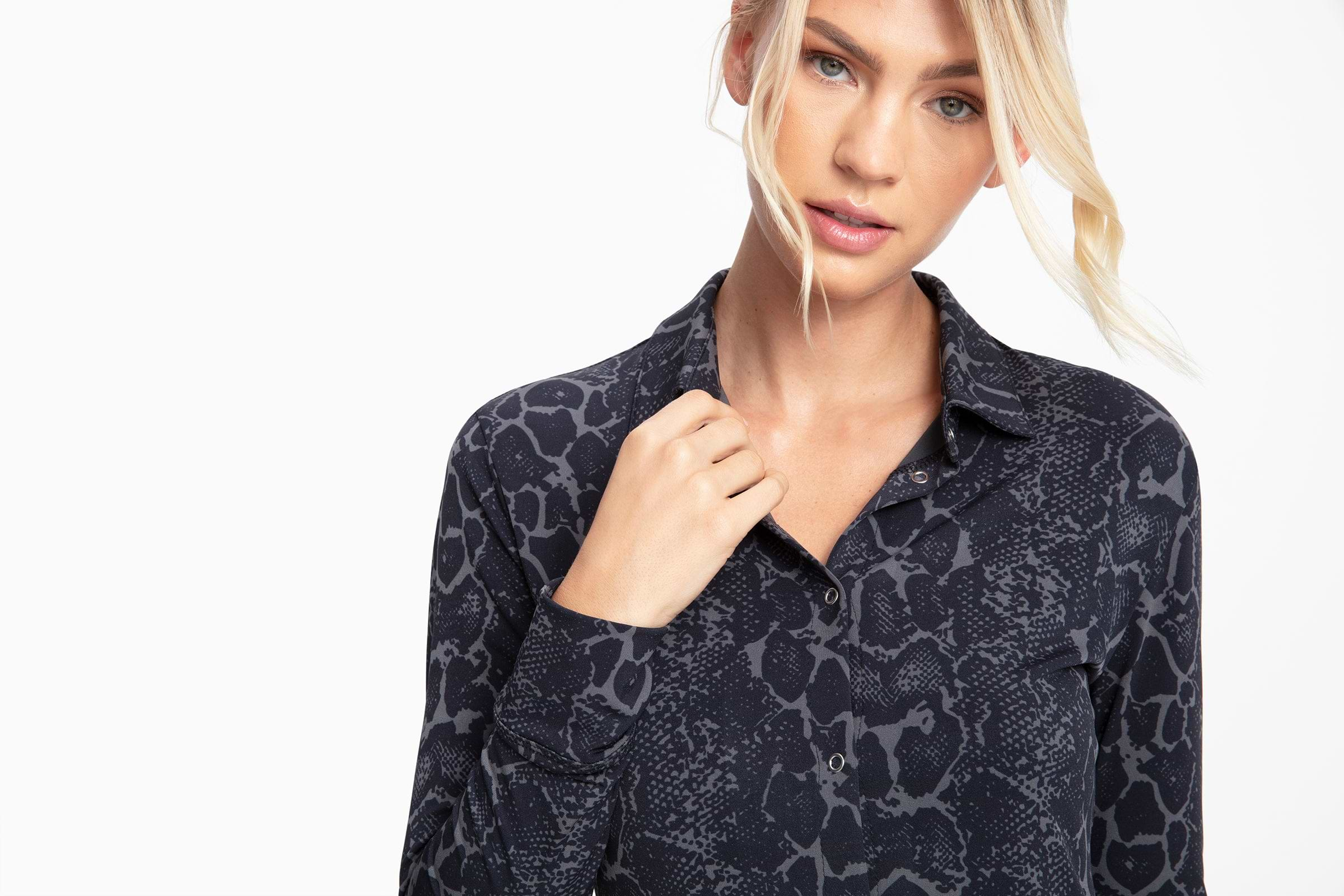 *Stay at home and try our Vickie Straight Leg Ankle Slit Pant.