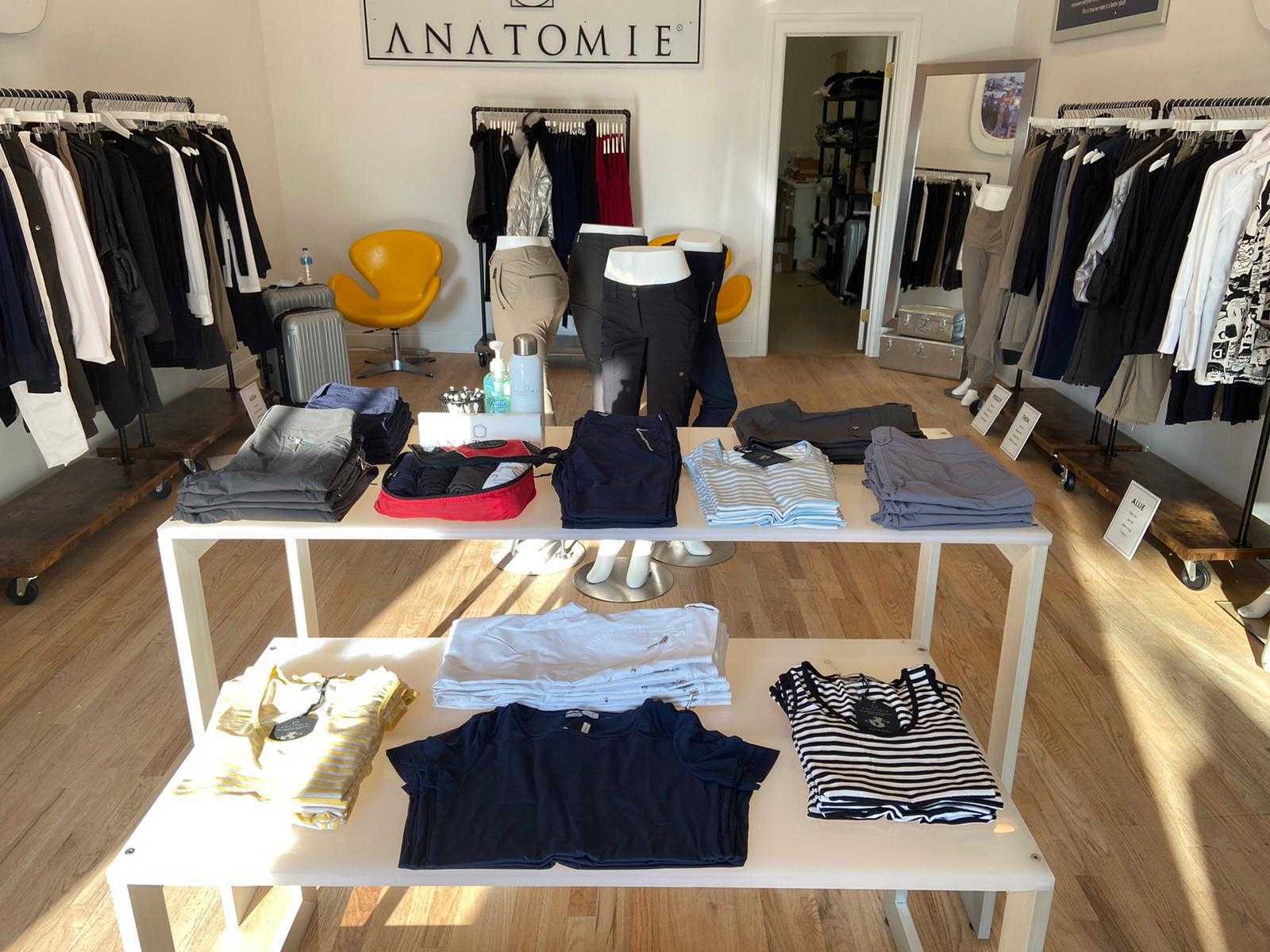 Top Things to Do in the Hamptons This Summer
Anatomie Blog
05 Aug, 2020
Just because COVID-19 (Coronavirus) isn't going away anytime soon doesn't mean you can't! With stay-at-home orders lifting, more people are squeezing in late-summer getaways. One destination that belongs in a class of its own? The Hamptons. If you're thinking of jet-setting off to this luxurious yet laid-back destination, we've got the scoop on all things the Hamptons.
Where to Stay in the Hamptons
It may be mere minutes (well, 90 or so) from New York City, but it feels like an entirely new world. Choosing the right place to stay can significantly enhance the experience of aspiring escapists. While you have your pick of opulent options for accommodations on your visit, a few of our favorites include Bridgehampton's Topping Rose House, the Hamptons' only full-service luxury hotel, the Quogue Club at Hallock House, voted Lux Review's "Best Luxury Hotel" for 2019, and The Baker House 1650, an impeccable B&B in iconic East Hampton.
Keep in mind that each beach town in the Hamptons has its own unique flavor, from glittery Montauk to the hippie-haute vibes of Amagansett. To find your perfect fit, check out Jetsetter's handy "Trip Matchmaker."
Where to Eat in the Hamptons
Given the high-end crowd the Hamptons attract, it's not surprising that it's home to many interesting and inviting dining establishments. Just a few of our favorites are Hampton Bays' Edgewater Restaurant and its breathtaking views of Shinnecock Bay, East Hampton's Highway Restaurant and Bar, a "neighborhood" spot featuring seasonally inspired New American cuisine, and Bridgehampton's French bistro, Pierre's.
Looking for a more casual, beachy fare? You'll find that, too, in the form of everything from taco huts to clam shacks. Meanwhile, lobster roll lovers will want to make sure to check out The Infatuation's roundup of The Best Lobster Rolls in The Hamptons.
Activities that Aren't Canceled
While many activities have been canceled or postponed due to the pandemic, there's still plenty to do in the Hamptons this summer. We can think of no activity more appropriate while in the Hamptons than a visit to a winery or two. If you're planning to document your Hamptons adventure on social media, you won't want to miss Elite Daily's list of the Best Wineries In The Hamptons To Instagram When You Want To Live Your Best Life. Need an Instagram ready outfit? Our impossibly chic Devia Side-Zip Travel Dress is perfect for sipping your favorite Chardonnay. 
And while "hiking" may not be the word that first comes to mind when you think of the Hamptons, trails abound showcasing the area's abundant wildlife and spectacular scenery. A few of our favorites? Mashomack Preserve, Quogue Wildlife Refuge, Lighthouse Loop Trail at Cedar Point County Park, and the Walking Dunes at Hither State Park. Plus, our Kate Skinny Cargo Pant is guaranteed to make for stylish strolls along the dunes.
One of the most amazing locations from which to enjoy the Hamptons' fabled ocean breezes? By sea. From private charter boat rentals to sunset cruises and nature boat rides, many cruise and charter companies are up and running – with social distancing and safety mask requirements in place. Of course, it might get chilly out there on the open waters, so be sure to bring along something to throw on, like our statement-making Alana Metallic Windbreaker.
One last thing to do in the Hamptons this summer, especially if your wardrobe isn't as dazzling as the destination? Visit the
Anatomie Summer Southampton Pop-Up Store
to stock up on Hamptons-worthy wardrobe must-haves.