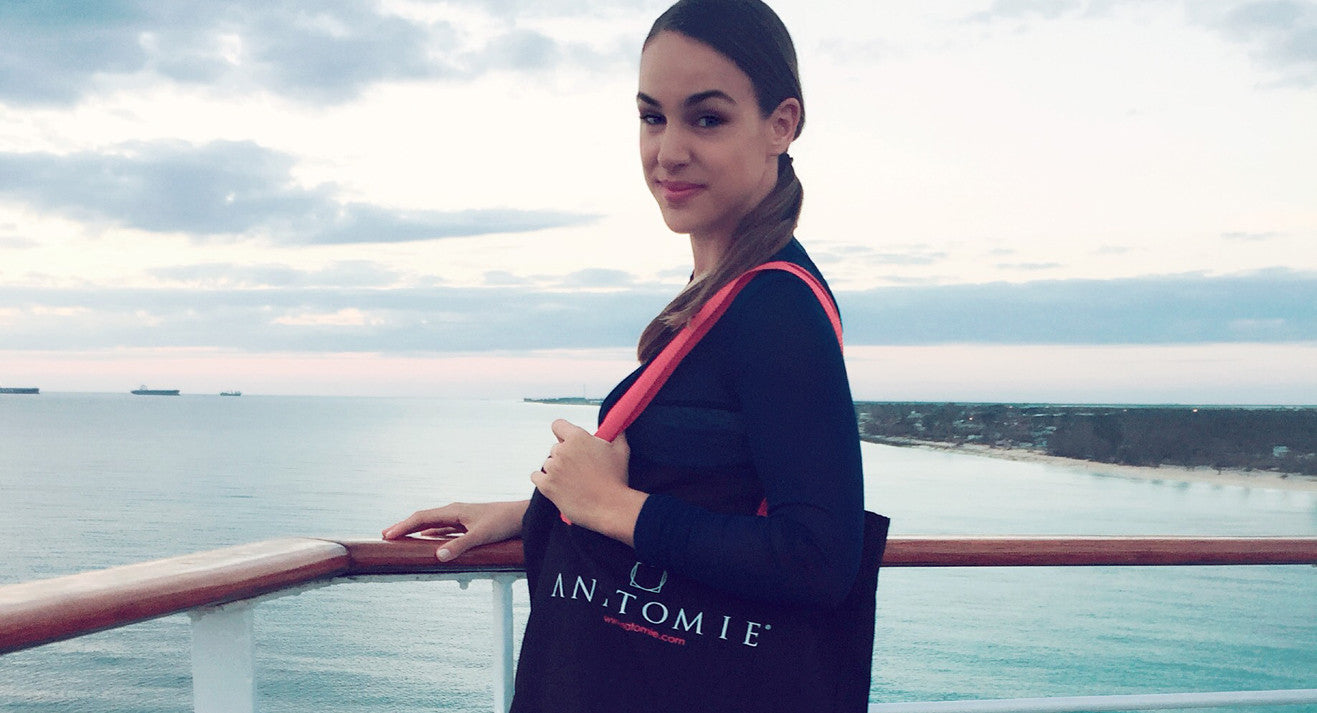 Travel Tuesday: A Bahamian Getaway in Anatomie
Anatomie Blog
07 Mar, 2017
Dressing for the tropics can be tricky: how exactly do you look chic in the heat? Enter Anatomie, as Miami model and actress Tatum Price recently discovered on a three-day trip to the Bahamas where she filmed a commercial for Bahamas Paradise Cruise Line. "When it was really humid, I could still wear my long pants to keep away mosquitoes, but the light fabric kept me cool," explains Tatum, who has starring roles in three films debuting in this year's festival circuit. (Follow her on Instagram @senoritafancypants). "I wore Anatomie during the morning shoots that involved group activities. The director of photography loved my color choices and how everything looked clean, polished and professional."
A big fan of the Marisa Cropped Pant, Merika Windbreaker and Bailey Mesh Jacket, Tatum plans on making Anatomie a regular fixture in her travel, work and going out wardrobes. "It's easy to mix and match pieces, so I can create various outfit combos," she says. "The pants are comfortable, make me feel confident and make my legs look longer and leaner."
Tatum shared highlights of her trip with Anatomie.
How did you discover Anatomie?
"Melissa [Susar, Anatomie's Director of Consumer Relations] is a good friend of mine and she introduced me to the brand. I would always ask where she was getting her cute clothes, and the answer was always Antatomie!"
What do you love about the brand?
"I love how convenient and stylish Anatomie is. It's easy to mix and match pieces, so I can create various outfit combos. The pants are comfortable, make me feel confident and make my legs look longer and leaner. I can wear them at work, traveling and going out for happy hour. I like to look professional yet comfortable when I travel, and that's where Anatomie is a game changer."
Favorite pieces?
"The Marisa Cropped Pant is my favorite for the reasons mentioned above. I also love the red Merika Windbreaker—it's perfect for Miami's tropical weather. It's light and I can easily keep it in my bag. When it rains, it keeps me dry, yet its airy material doesn't leave me feeling muggy or hot. I also love the Bailey Mesh Jacket; it's perfect for travel or casual daywear. It fits so well and still allows for movement and activity."
Why was Anatomie ideal in the Bahamas?
"I went to the Bahamas for a three-day commercial shoot for Bahamas Paradise Cruise Line and Anatomie was a perfect fit. When it was really humid, I could still wear my long pants to keep away mosquitoes, but the light fabric kept me cool. I wore Anatomie during the morning shoots that involved group activities. The director of photography loved my color choices and how everything looked clean, polished and professional."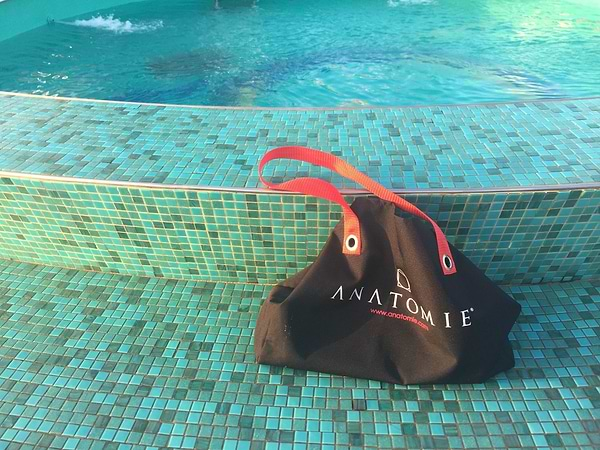 Speaking of the Bahamas, can you tell us about your trip?
"I had never been to the Bahamas, let alone a cruise line. It was cool to be able to call the experience 'work.' I was with a cast and crew of about 12 people, and we became really close towards the end of the shoot. I was only there for a quick three days, and working in front of the camera for most of it, but I still got to do some sightseeing and enjoy the cruise line entertainment."
What are can't-miss-attractions?
"There was snorkeling, golf and parasailing that all seemed the most fun. We weren't able to do these activities because we had to film mostly on the cruise ship, which had great dining, live theater and entertainment, a casino and upper deck with fun games.
I would like to explore more of the islands, and get to go out on the excursions. I think the Bahamas is a place anyone, specifically in Florida, should see because it's so close to us!"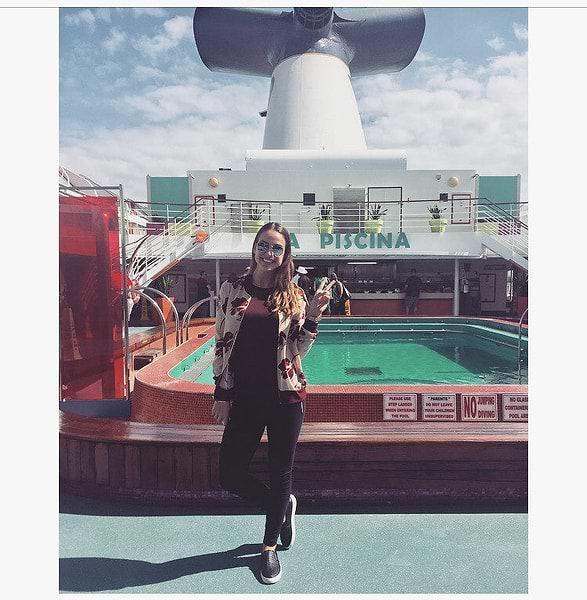 Carry-on or checked luggage when you travel?
"I'm a carry-on girl. I don't like waiting for checked luggage and can't afford for my bag to be misplaced. Since I travel for work, I need my clothes for auditions, shoots and interviews. That's why I love Anatomie's clothes, because I can pack so many outfits in my carry-on. They fold to such small sizes and don't wrinkle when you take them out!"
Next trip you're planning? 
"I'm going to Atlanta in March for pilot season. I'll be meeting with agencies and casting directors to discuss the summer season and upcoming films to audition for."