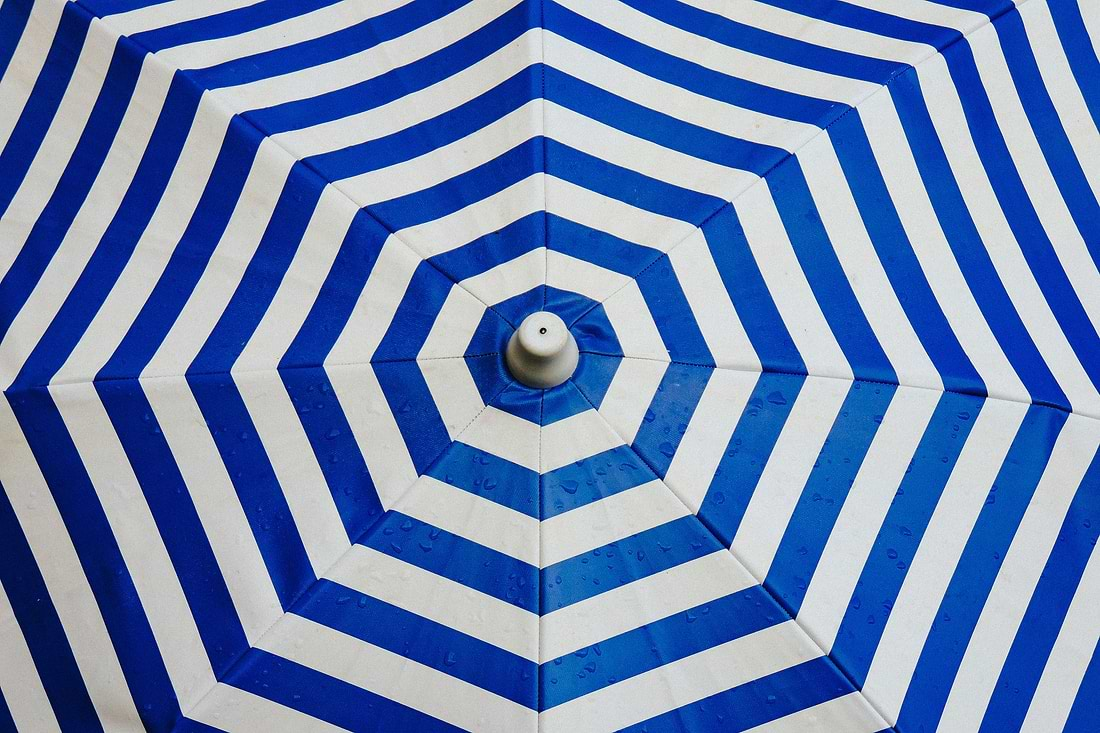 Getting Nautical: Women's Best Striped Travel Clothing Looks
Anatomie Blog
10 Jul, 2019
Summer fun is at its peak – and now is the time for sun, sand and a little bit of surf. Whether you're traveling somewhere exotic or dreaming of a seaside getaway, don't be afraid to get a little – nautical – with what you're packing to bring. It's time to bring on the stripes. 
A timeless classic of any fashionable traveler, stripes are a great way to incorporate a pattern into an otherwise simple look, providing a sense of elevation and style. If you're not sure where to start when picking out striped pieces, Anatomie has you covered with a fantastic selection of gorgeous travel-friendly clothing options that can take you from the plane to the beach in no time at all.
First up on our list of nautical needs is the Bri Nautical Striped Top.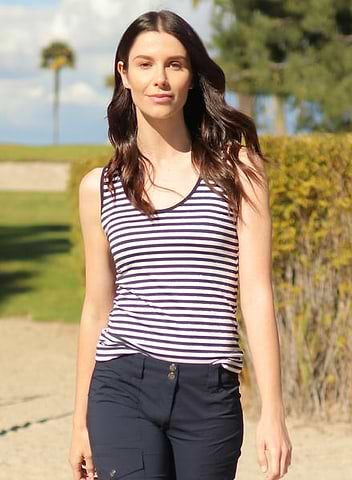 Perfect for adding a subtle stripe to any outfit, this comfortable and slimming scoop neck top features a super soft jersey material paired with a timeless navy, silver and white design that will pair perfectly with anything in your suitcase.
If tanks aren't really up your alley, you can always opt for the beautiful Naomi Nautical Striped Top to get in on this trend.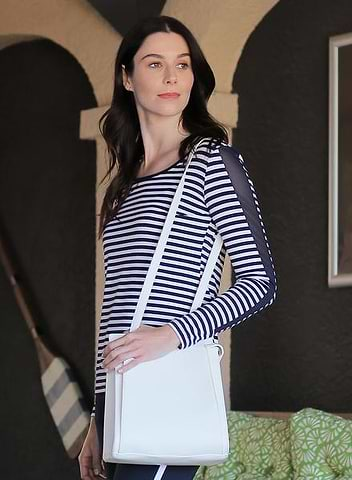 This modern travel long-sleeve top features full-length sleeves with an edgy mesh panel for a contemporary feel. Paired with stretchy jersey and a wrinkle-resistant design, this top is perfect for throwing in your bag for any seaside getaway.
Next up on our list of must-have striped pieces for Summer 2019 is the Daniella Jogger Pant.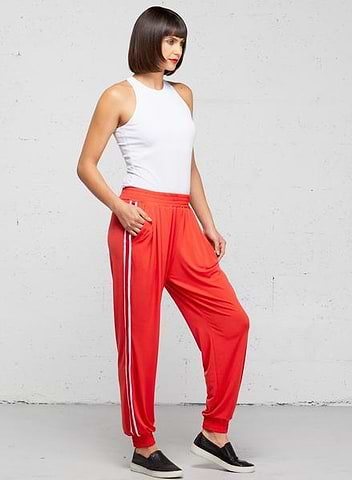 This versatile of-the-moment piece is perfect for traveling with you anywhere you're headed, with a silky smooth feel and an elevated design. Perfect for any girl taking on the athleisure trend, these wrinkle-free travel pants are an absolute must-have.
Looking for a more sophisticated striped style to add to your travel collection? The Skyler Luxe Striped Pant is absolutely perfect for you.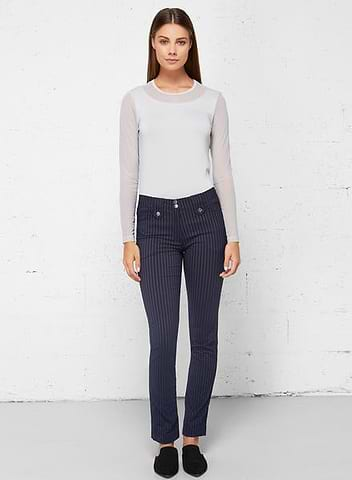 This upgrade to the best-selling Skyler Pant style features a modern pinstriped design paired with stunning silver hardware and a slim-fit tailored leg. Throw these pants on with a simple tee and you'll be feeling nautical in no time at all.
Last, but certainly not least, on our list of must-have striped pieces is the Amelia Stripes Jumpsuit.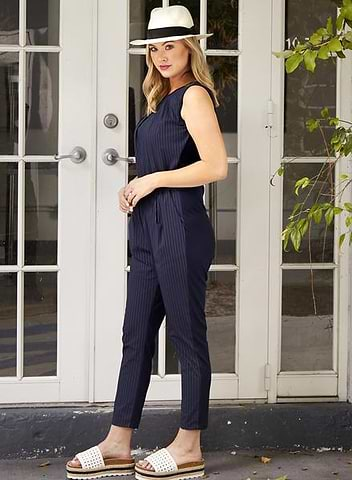 Perfect for any traveler who wants comfortable and versatile clothing to wear on their next big adventure, this sophisticated number combines striking pinstripes with a feminine silhouette for a flattering fit and stylish appearance.