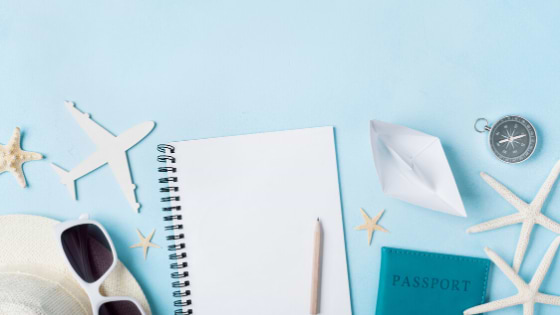 Escape the Cold With This Cruise Packing Guide
Anatomie Blog
12 Dec, 2019
It looks like it's going to be a cold, long winter. But that doesn't mean you need to put up with it the entire time. Why not escape the cold with a luxury cruise or trip to a warm destination? It's a great way to ditch the cold, work on your tan and enjoy some relaxation amongst the holiday stress.
We don't want you to get weighed down by the burden of heavy luggage so, here are a few luxury travel clothing options that are super easy to pack for a short or extended trip. 
Dina Lace Tank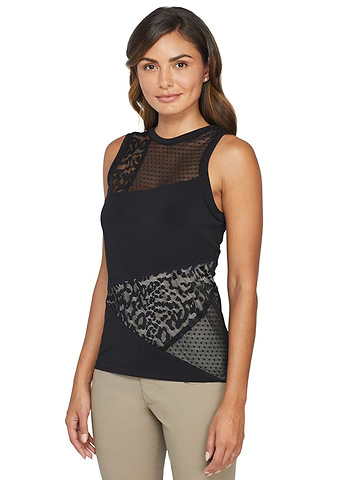 This new addition to our winter collection is the perfect layering piece for your cruise packing list. When you arrive at your tropical destination, you can pair the Dina Lace Tank with one of your favorite Anatomie travel pants. When it gets chilly at night on the top deck, grab your go-to jacket. The neutral tones and animal print design make this a versatile piece you can't embark without. 
Piper Wrinkle Free Shift Dress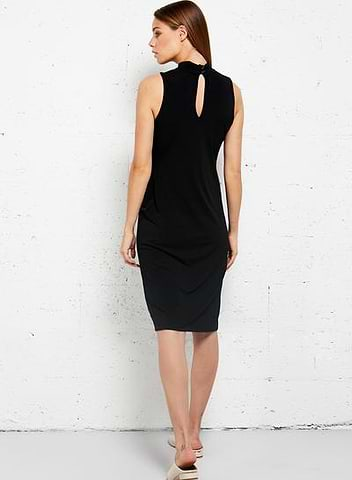 Looking for that perfect little black dress but want to make sure it's both comfortable and warmer weather appropriate? Our Piper Dress is the perfect travel dress for both. With a sleek, sleeveless silhouette and a mock neck with a cut-away in the back, you'll look stunning wherever you go on sea or land! The pull-on style dress is wrinkle-free, super stretch, and has the feel of a mid-weight jersey. It's perfect for any black dress occasion.
Flo Sleeveless Top
Need a top that looks great at the museum and also paired with business-casual pants? The Flo Top takes the womens sleeveless crewneck top to new heights with a layer of mesh around the sleeves. This improves breathability while making it both sophisticated and fun.
Susan Skinny Ankle Pants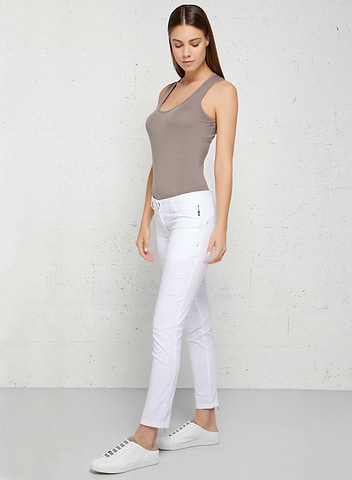 While considering how to pack for a cruise you'll undoubtedly come to the issue of what pants are cute, comfortable, and cruise appropriate. You need a number of pant options but you also don't want pants that take up a ton of space. Meet the Susan Skinny Ankle Pants. These pants are made from a hybrid of lightweight fabrics, so the pants are sleek and stretchy. They also offer functional pockets for easy storage so you can take just the essentials with you on excursions. 
Bailey Mesh Jacket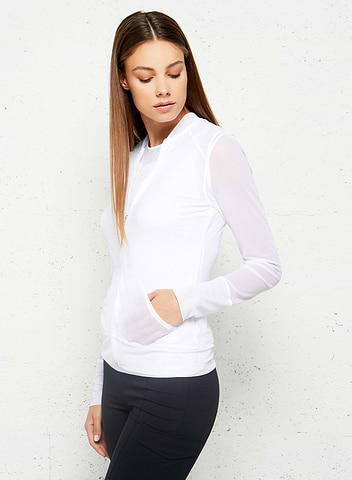 For those cooler nights on the cruise, you'll want a breathable, yet comfortable jacket. The Bailey Mesh Jacket is a slim fit with a baseball collar, so it's not overly bulky. The nipped-in waist prevents the jacket from flaring out and the sleeves are thinner, which allows for improved airflow. Plus, you can roll it up into a small purse or bag and take it out when you need it without having to worry about wrinkles!
Now, roll up all your new Anatomie travel clothing pieces into our compact branded packing cubes and you'll be on your way to a tropical destination in no time. No fuss, no wrinkles, no unnecessary luggage. Bon voyage!

TAG US IN YOUR TRAVELS USING #EVERYDAYANATOMIE AND TAG US ON INSTAGRAM TO BE FEATURED!