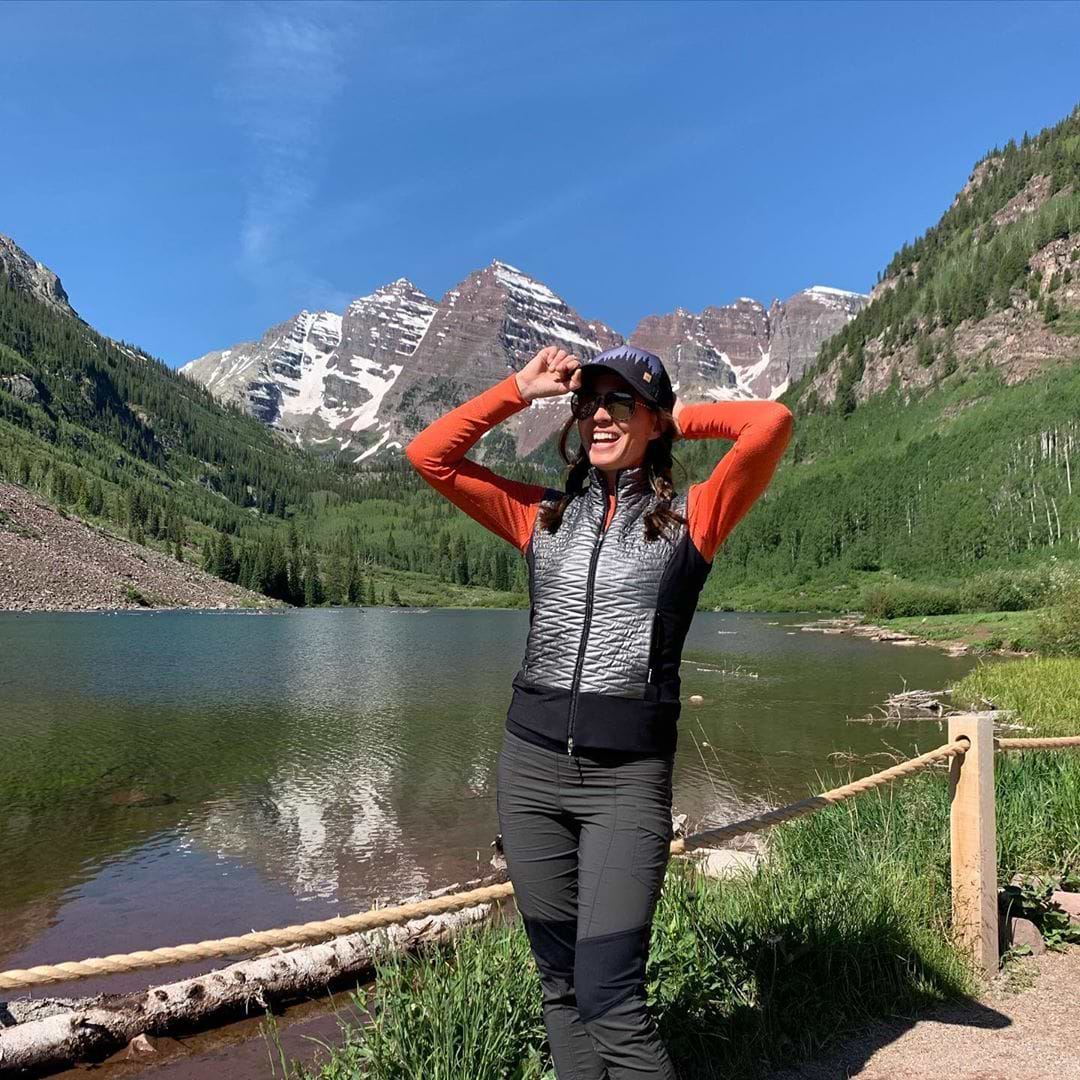 Best Anatomie Outfits to Wear for Virtual Gym Class, Work, and to Run Errands
Anatomie Blog
22 Jul, 2020
While the phrase "typical day" may seem like an oxymoron in these uncertain times, one thing is for sure: Most of us are in uncharted territory as social distancing has shifted many activities from working out to work itself and even home life. If you've been living in yoga pants and jammies for the past few months, you're not alone. However, as stay-at-home orders are lifting, many of us are also starting to venture back out into the world. Which begs the question: Is your wardrobe ready?
Versatility is key when any given day might find you squeezing in a streaming workout before hopping on a conference call then heading out to pick up a coffee or lunch in town. The good news? Whatever's on tap, Anatomie has you covered when it comes to assembling a workout wardrobe, work outfits for women, and more. Read on for a roundup of six mindful pieces for today's on-the-go modern woman.
* Visit our Work From Home collection!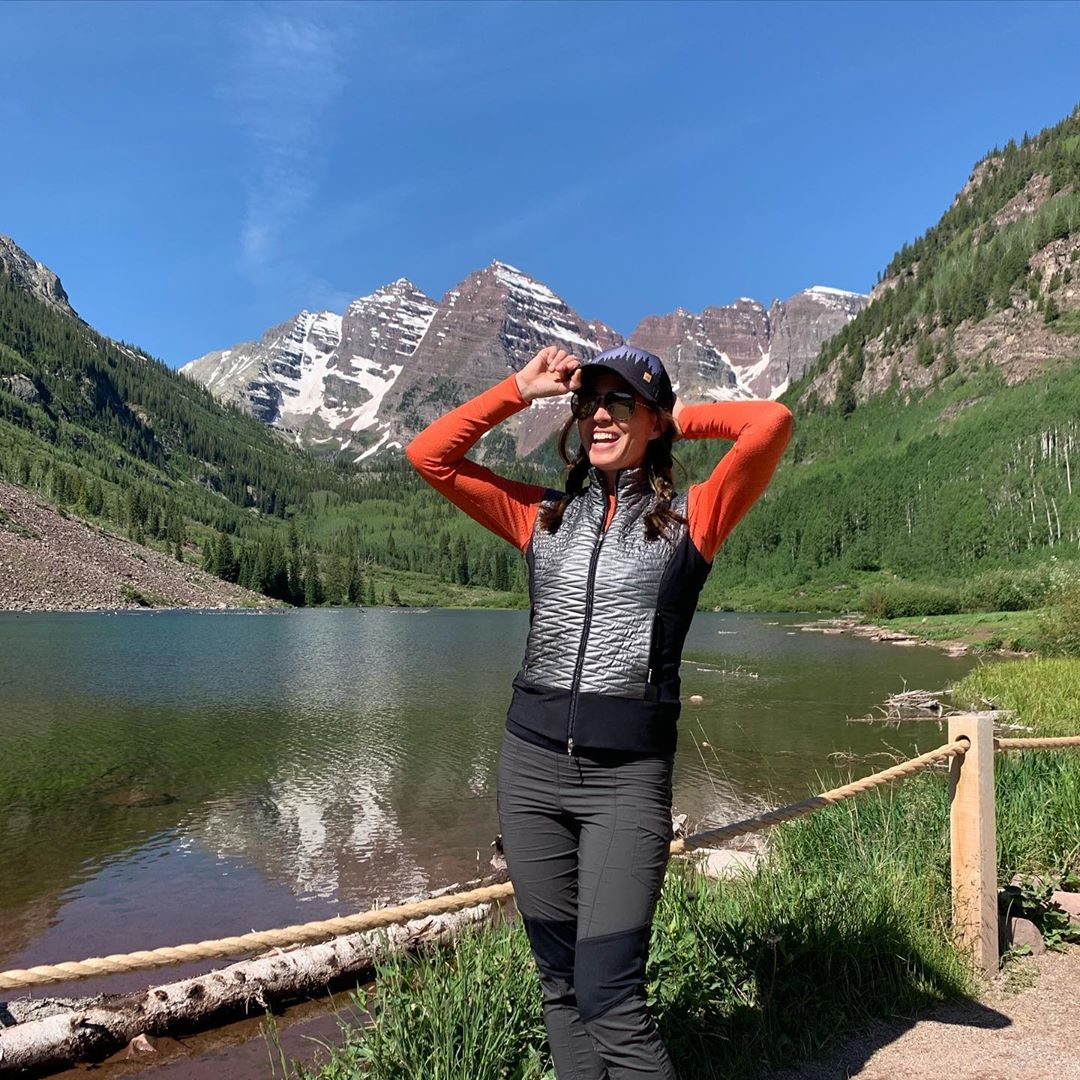 @jmlimagery
We love a good pair of yoga pants as much as the next person. However, yoga pants also scream "casual," making them a tough sell for work or other less casual settings. Enter the next-level Andrea Contrast-Panel Legging, offering all of the comfort-forward details you love about your favorite yoga pants in chic, sleek legging form, including a shaped pull-on waistband, flattering mid-rise, and our breathable stretch fabric.
These luxe leggings look as good as they feel thanks to details like figure-flattering vertical seaming, a hip ankle length with sporty side zip, and contrast black Lycra at the waist and knees. An especially brilliant detail? A hidden pocket in the waistband for an ID, credit card, or key.
Available in navy, grey, and black, the Andrea Contrast Panel Legging is stylishly suitable for everything from yoga class to brunch with a friend – making it a true standout among virtual gym class outfits.
2. The Allie Hybrid Travel Pant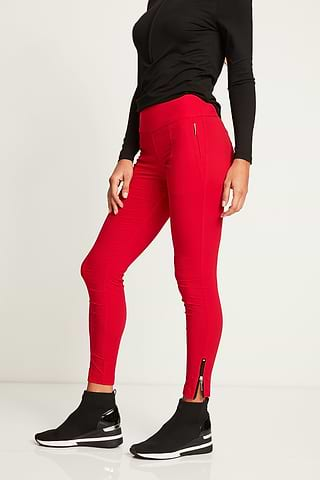 There's a reason why leggings are so popular: they're comfortable, fuss-free, and easy to wear. But sometimes the occasion calls for something slightly less informal. Our ingenious Allie Hybrid Travel Pants put a sophisticated spin on everything you know and love about leggings.
Designed for travel, these relaxed yet refined pants are also ideal for everything from getting your daily steps in, to a quick stop at the office. The embodiment of the "elevated basics" for which Anatomie is known, the Allie Pant boasts a slim fit, on-trend skinny leg and ankle length, streamlined seams at the front and back, and contrast zippers – all in addition to our signature lightweight, wrinkle-resistant fabric.
3. The Flo Sleeveless Top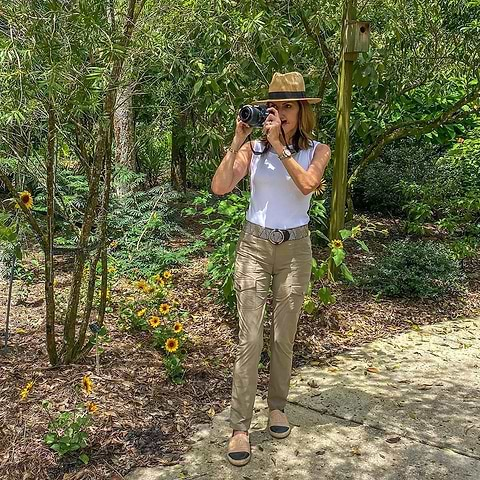 The ultimate layering piece, the Flo Sleeveless Top redefines elegance for every day. Made with impossibly soft Pima cotton with mesh trim, this crewneck top looks just as chic at home paired with a skirt or shorts as it does with workout pants. It also moves like a dream and breaths beautifully, making it a suitable piece for a host of activities whether you're outside or in your at-home office
One more thing we love about the Flo Sleeveless Top? It looks just as great going as it does coming thanks to an unexpected V-neck back with an eye-catching mesh overlay.
4. The Tony Long-Sleeve Top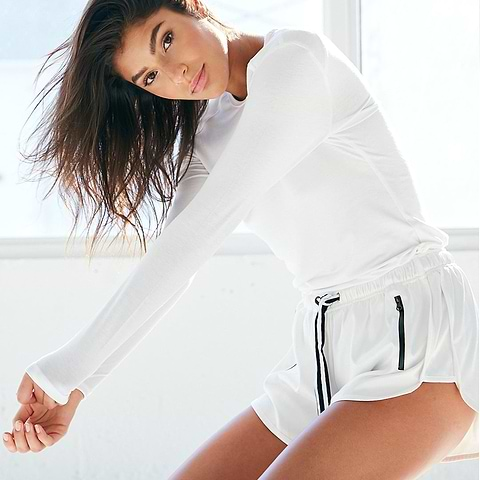 If you've been looking for the perfect long-sleeve shirt, you've found it. Made with Anatomie's silky, mid-weight stretch jersey fabric, the Tony Long-Sleeve Top puts a sophisticated spin on a core wardrobe piece.
The same things that make this top ideal for travel also make it suitable for the breadth and depth of everyday activities. In addition to a figure-enhancing slim fit, hip-skimming length, and shoulder seam detailing, this stylish staple also has UV protection making it as practical as it is pretty.
Available in white, navy, and black, the Tony Long-Sleeve Top is a major wardrobe booster. Believe us when we say – you'll want one (or more) in every color.
5. The Paisley Logo Jacket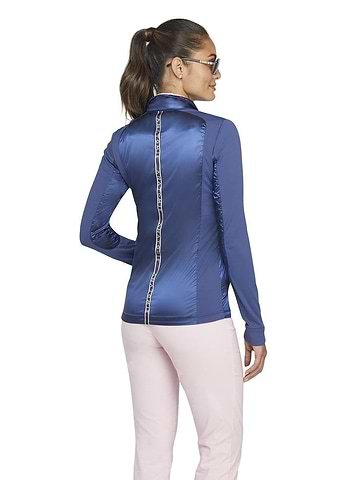 There's ordinary and then there's extraordinary. Anatomie's Paisley Logo Jacket lands firmly in the latter category. Offering all of the wearability of a lightweight jacket thanks to Anatomie's signature street fabric and commitment to ease, it features runway-ready details like a high collared neckline, bold athletic tape detailing at the back, and an unexpected satin shine.
Just because you're taking a walk through the neighborhood or running errands in town doesn't mean you can't look your best. This travel bomber jacket is striking proof.
6. Casey Cropped Lightweight Windbreaker
This is not your mother's windbreaker. It may look like it's fresh off the runway in Paris or Milan, but our stunning Casey Cropped Lightweight Windbreaker is designed for how we live today. Available in a neutral palette of colors including silver grey, black, white, and glitter/black, this lightweight, wrinkle-resistant piece is a wardrobe game-changer.
Delivering a phenomenal fusion of form and function, the Casey is all about the details, including an oversized spread color, roll-tab adjustable sleeves, and a cropped drawstring hem. When it comes to outfits to run errands in, this outstanding outerwear is guaranteed to get noticed everywhere from the post office to walking into the Pilates studio.
Even after the COVID-19 crisis resolves, experts predict that we may be shifting to a world where remote work and play are the norm. With our best Anatomie outfits in your closet, you'll be ready to make the most of the new normal – and look great doing it, too.